About us
Thank you for choosing Sunsetbodyworks day spa.
Reviews, Feedback, and Publicity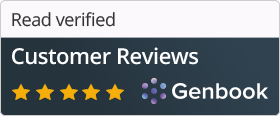 Greetings Sunset Body Works, My name is Angeline (Angie), I was there yesterday for a gifted Massage and Glow,with Stephanie, for my birthday. It was a wonderful experience and I was very impressed with the facility atmosphere and treatment rooms. 3/5/15
I was searching for a spa near downtown Houston for a girls weekend. I read up on this place and liked the sound of it so i called to find out what options they could do for us. BEST DECISION EVER!
a stress free bridal party by redhot11; Diana M; Austin, TX
I got married in February and had my bridal party at the spa, i loved it, thanks everyone at SBW spa! We have used Sunset for the last two years. They have given many of our hard working employees great care and service. We love the downtown location and especially the staff! Thank you!
I don't believe I have ever had a facial that made me feel so relaxed and rejuvenated. Outstanding!!!
Joan Buntin; September 27, 2008
After a very long week at work, a visit to Sunsetbodyworks took the stress away. The orange scrub was lovely. Thank you!
Izzy
I just wanted to thank you for a wonderful, wonderful time at Sunset. This was my first time at a spa, and it was incredible. Everyone was great, and I was completely relaxed and rejuvenated when I left. Thank you!
Robin; May 24, 2014
Great experience!! Received the best massage ever by Joel, will be back for more. Then the facial and a haircut!! I've found my one stop for all my spa needs.
(Anonymous)
I have been to various spas around the country and both my husband and I think Kristi is an amazing massage therapist. One of best I have ever seen.
Angela H.
Great service. Friendly staff. The spa has a very relaxing atmosphere. Steven, my massage therapist was excellent. Mai - thank you for the facial, I always feel beautiful and confident every time I visit you, Thank you! Thank you!
(Anonymous)
I had a wonderful time at Sunset. My message therapist was excellent and knew where to put pressure. I asked for a relaxing message and it turned out to be a super relaxing afternoon. Can't wait to go back!
Lynn
I had a wonderful experience. The staff is very friendly and the environment is calming. I would recommend Sunset to anyone.
(Anonymous)
My husband and I signed up for the couples spa day, it was truly amazing, professional, and relaxing. The strawberries, chocolate and champagne were a perfect touch. I am so forgetful about names, but the young man that did my foot massage was great and ..... did my husbands massage, which he too enjoyed. I also had Veronica put on a set of eye lashes, and they are great. I would recommend this spa to my family and friends, I had a great time.
The Pattersons
Awesome atmosphere. Fantastic message by Steven. Will definitely be going back!
(Anonymous)
Kristi did a very good job. I have seen many specialists but she is probably the best.
(Anonymous)
SunsetBodyWorks is the ultimate in luxury and skincare. It has become my sanctuary!
Toylaine S.
Sunset is a place you can escape the lights and go into hiatus to escape. A full Spa & Salon Service, its perfect. Very experienced knowledgeable staff. Helpful in specializing treatments that best suit me. This is what makes Sunset a very unique place. I feel amazingly rejuvenated. Thank you Sunset!
(Anonymous)
Amazing, my first massage and Kristi was very polite and made me feel very comfortable. I was so relaxed i fell asleep! Very professional!
(Anonymous)
Spent my birthday at the spa and received a spa package that was amazing. Great customer service, and the ladies made me feel super comfortable! Kristi... best massage ever! And Mai... AWESOME facial. If I did not live in another state, I would definitely be back to visit you. Thanks again :)
Cris
Best facials, thanks Mai!
(Anonymous)
What a terrific spa! Great customer service!! I love coming here. Mai is absolutely incredible. I saw results after one body contouring session. I recommend trying them... I did and won't go anywhere else!
(Anonymous)
Great service. Thank you, from a repeat customer!
John A.
A great place to unwind. Thanks for the ease in which to pay for your excellent services.
Angela H.
My husband and I were looking for a place to de-stress and relax... well we found it. The staff went far and in between to make sure that happened. We celebrated our anniversary at Sunset and it was the best gift both of us could give each other, the service was immaculate. Thank you once again for making it possible for a couples massage.
(Anonymous)